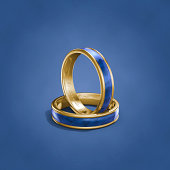 Marriages that have suffered under the weight of sexual addiction need a special kind of care to get back on track. Whenever life controlling behaviors are present in a marriage, trust is broken, communication breaks down and intimacy is lost. Instead of working together against a common enemy, the spouse becomes the opponent. In a desperate attempt to get our needs met, heated conflicts erupt which only serves to drive our mate further away. The dark cloud of discouragement, depression and anxiety can loom overhead. We begin to give up on the idea that things can ever change and thoughts of divorce flood our mind. There is hope. There is a future for your marriage. In fact, if you are willing to do whatever it takes, you can have a marriage miracle.
Free Indeed offers an eight-week marriage coaching series specifically designed for relationships that have suffered under the weight of addiction, especially sexual sin. The same personal, intensive support, which is the secret to our 85% success rate in our other programs, will equip you to have a marriage that thrives.
Our streamlined goals are to:
• Recognize patterns of destructive control both in speech and behavior
• Identify what is fueling heated conflict by understanding your spouses need strengths
• Learn, practice and master a new order of communication in your marriage
• Restore intimacy, friendship and fun to your relationship
• Grow deeper in your relationship with Christ and each other
If you just want to fine tune your marriage to grow in communication, trust and intimacy or if your relationship is stuck in a stale mate, Free Indeed's coaching series will set your marriage free to soar to new heights.
Quote:
My marriage was hanging by a thread when I landed on the doors of Free Indeed. I completed the Freedom Fighter Program for sexual addiction and was set free. My marriage was still very wounded. The marriage coaching my wife and I received really helped us understand each other, I mean why we fought the way we did and that trying to change our spouse was not the answer. In addition, we not only learned a new way to communicate, the coach made us practice the methods until they became second nature. It was not like the counseling we went through years before. It was more than information. It was learning and then doing and then doing until we mastered the tools. My wife and I are more in love than when we first married. We still have conflict, but not as much and never the destructive kind. I highly recommend this marriage series."
Click the following link to fill out a confidential application