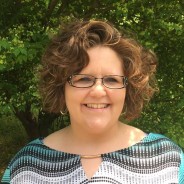 Nancy was born and raised in Central Maine. She holds an MDiv. with a focus in Pastoral Ministry from Liberty University and an MBA in Business Management from University of Phoenix. She has been married for 13 years to Chris Beckim, they have six beautiful girls. Nancy and Chris returned to Maine in 2016 after spending over ten years in the Nashville, TN area. Nancy has been preaching and teaching for over five years and is also currently the General Manager for Worship Radio Network in Augusta Maine. Nancy has a heart to see the state of Maine changed through the name of Jesus by way of sharing God's Word and the power of unifying in prayer with God's people.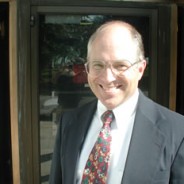 Steve was born and raised in Arlington, Virginia, just across the Potomac River from Washington, D.C.  He graduated from Dartmouth College in 1974, where he majored in religion and government.  He then went to the University of Virginia Law School, and passed the Maine Bar exam in 1978. He began his legal career working for a law firm in Portland.  In February of 1998 he opened his own firm in Portland, where he does work primarily for Christian individuals, Christian businesses, churches and ministries. Steve helped to incorporate Free Indeed Ministries in 2001, and has been on its Board of Directors ever since.  Steve has been such a blessing to this ministry and was voted to become its Board Chairman three years ago.  Under his leadership we have stabilized our financial condition and are growing substantially each year. We look forward to a long and mutually beneficial relationship with Steve as our leader. On a personal note, Steve married his college sweetheart in 1980.  He and Pat live in Scarborough and have 5 kids, ranging in age from 40 to 18, and so far 5 grand kids.  They attend the Vineyard Christian Church in Westbrook.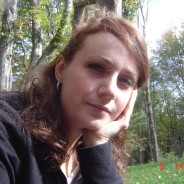 Testimony of Anna Robinson
My name is Anna Robinson and I am the Head Coach for the women of Free Indeed ministries. Free Indeed changed my life and the lives of my family. God used Bill Irwin to take Ted and me by the hand and lead us through that most difficult time in our marriage. The ministry helped me overcome my fears through God's word and discipleship. By the power of the Holy Spirit God used Bill to lead me through the many hurdles and problems I faced brought on by sexual sin in my husband's life. I have learned to take every negative thought captive, and walk by God's grace one day at a time. I am so thankful for Free Indeed, my family would probably not be together right now without it! Now I get to give back to women what God has done in me and it feels so good to be able to serve others in this magnificent manner! There is nothing in my life more satisfying than the work I do through Free Indeed Ministries!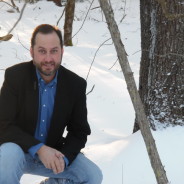 Testimony of Ted Robinson
My name is Ted Robinson and I am the executive director and head coach with Free Indeed Ministries. This testimony was recorded live at Harvest Bible Church in Levant Maine. It tells the story of how Free Indeed Ministries intervened in my marriage that was hanging by a thread and brought us back from the grip of pornography into the transforming power and healing of Jesus Christ. If it were not for Free Indeed Ministries, I do not know where my family and my faith would be. Today, our family is completely restored! Anna and I are helping others achieve purity and freedom. There is no feeling in this world like being able to do God's bidding in such a vital ministry in the Body of Christ! We love what we are doing and look forward to seeing many families restored.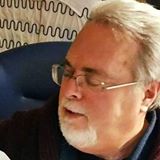 Pastor Steve Chase resides in Greenfield Massachusetts with his wife Marietjie.  Pastor Steve was radically saved out of the mean streets of drug dealing and addiction many years ago.  He went on to do extensive missionary work in Africa, where he met and married his wife Marietjie, from South Africa.  He founded Forgiven Heart Fellowship in Greenfield Mass.  He established Connecticut River Internet Radio.  Pastor Steve has a dynamic preaching ministry and is active in jail ministry.  His heart to see the captives delivered from the chains of sin is evident in his passionate service in the Kingdom.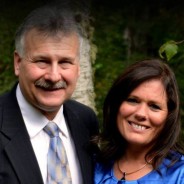 Kerry Lord lives in Blue Hill Maine with his wife Mary Ann. Kerry is best known for the daring life of faith he displayed in the launching of Lord Family Ministries in 2003. Following the Leading of the Lord, he quit his job, bought a run down road bus, converted it to live in and took off across the nation with his wife and six small children in the dead of winter. Lord Family Ministries theme of "Nothing is Impossible with God" was not just words with this family. It was something they lived daily and if you ever had the privilege to hang around them, you would say it exuded from them. With virtually no support, they overcame many breakdowns and obstacles to herald a no compromise message of faith and hope across our troubled land. Their meetings were dynamic in nature and were accompanied by the power of the Holy Spirit. The bus has since been sold and the children have grown, but the legacy of faith remains. We are proud to welcome this courageous man of God to the Free Indeed board of directors.